Fire Extinguisher Supplier in Harvey, LA
Since 1981, Fire Extinguisher Company of Louisiana, Inc. has been the premier fire extinguisher supplier in the greater Harvey, LA region. Using decades of industry insight and an unmatched understanding of codes and regulations, we make sure you have the equipment you need at your property—and make sure it's working correctly, so you can safely respond in the event of a fire.

We're fully accredited by the Better Business Bureau (BBB) and maintain an A+ rating.

We're licensed by the Louisiana Office State Fire Marshal.

We provide services to businesses between New Orleans and Baton Rouge, LA.

We use the latest equipment to perform reliable testing for a wide range of extinguishers.

We also provide professional installation of restaurant fire suppression hoods.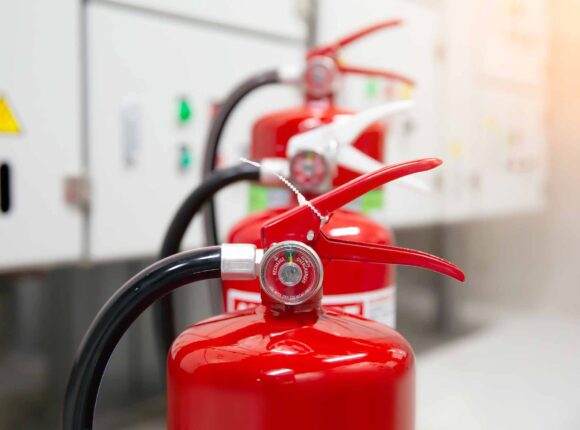 The Most Trusted Fire Extinguisher Supplier in Harvey, LA
For 40 years, Fire Extinguisher Company of Louisiana, Inc. has been the team you can turn to for fire extinguisher sales, inspections and service. No matter the industry you're in or the unique specifications of your facility, we have the equipment and knowledge to make sure you're well-prepared to combat the threat of fire. We've established our reputation as the premier fire extinguisher company in Harvey, LA and the surrounding area due to our unparalleled industry knowledge and commitment to superior customer service.
We provide sales of fire extinguisher equipment, consulting not just on the right equipment for your facility, but also proper placement and installation to ensure you conform with all codes and regulations. We take a detailed approach to selection and installation, prioritizing quick, easy access to firefighting equipment to keep life and property safe at your premises.
Are you overdue on inspections or maintenance?
Concerned about the condition of your equipment? Our inspection services are second-to-none, and our technicians examine every component of your equipment and systems to ensure proper function exactly when you need it. We also have the tools and knowledge to perform hydrostatic testing, extinguisher recharges and repairs, saving you the cost of replacement and ensuring worry-free operation of all equipment at your property.
Our inspection services also include commercial kitchen suppression systems. We take an in-depth look at all components of your system, using our expert understanding of the intricacies of this equipment to suggest repairs and upgrades. We know how much it matters to the success of your business.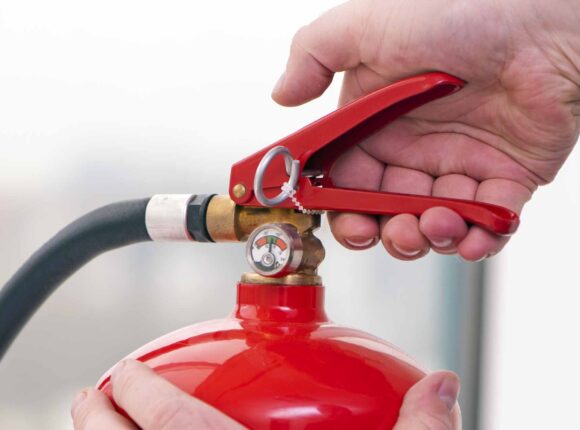 We're dedicated to keeping our greater Harvey, LA community safe and prepared to respond should you face the threat of fire.
Contact us today to make sure you're ready. Proudly Providing Fire Extinguishers, Fire Extinguisher Maintenance, and more to the following areas: Baldwin, LA | Baton Rouge, LA | Houma, LA | Kentwood, LA | New Orleans, LA | Port Sulphur, LA | Slidell, LA
Contact the Fire Safety Professionals Today
Fire Extinguisher Company of Louisiana, Inc. makes sure you're never unprepared in the event of a fire. We offer sales, inspections and service of fire extinguishing equipment, providing a commitment to integrity and quality in all we do. Contact us today to get the equipment you need for your property or to schedule inspections or maintenance.