Fire Extinguisher Maintenance in Harvey, LA
Fire extinguishers require upkeep and maintenance from a professional to remain in proper working order. Whether it's time for your annual inspection or you need to make some mounting adjustments, call Fire Extinguisher Company of Louisiana, Inc. From annual safety checks of your equipment and facilities to professional mounting, we make sure you're well-equipped to respond safely in the event of a fire.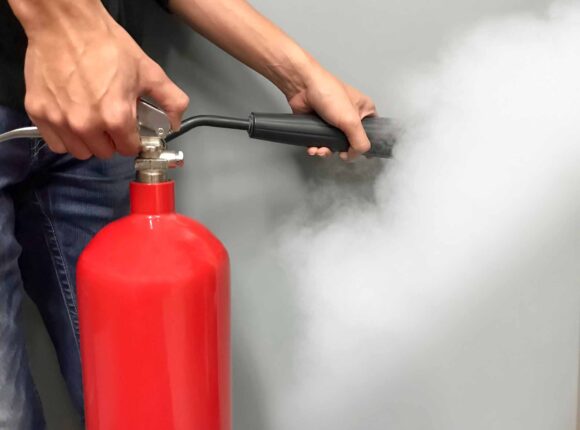 Annual Maintenance Repairs
If you own a business, a full maintenance check of all portable fire extinguishers must be completed once per year according to OSHA standards. This includes a thorough examination and repair, when needed.
We have the right tools, training and experience to perform annual fire extinguisher maintenance as your Harvey, LA facility, changing headcap seals, checking operation of the headcap safety pin, testing pressure, changing O rings and much more. We'll also perform hydrostatic testing when necessary. To wrap it all up, we'll complete all fire extinguisher annual inspection tags that outlines all service history, ensuring your Harvey, LA business is compliant with OSHA regulations and that your equipment is good to go for another year.
Mounting Servicing
While OSHA requires fire extinguishers in the workplace in some cases, it's always smart to have the right equipment on-hand in case of an emergency. We can mount new extinguishers or repair or improve your current mounts to make sure you're compliant with OSHA guidelines. Our experienced technicians will make sure your equipment is firmly secured in place on walls or anywhere they're located, all while ensuring easy accessibility for a swift response in the event of a fire.
Keep Your Facilities NFPA Compliant
Need to make sure your facility is NFPA compliant? We perform detailed, rigorous inspections and can recommend any necessary maintenance or adjustments to ensure compliance. We'll check egress doors and door assemblies as well as all extinguishing equipment, making sure your entire premises is ready in the event of a fire.
We Keep Your Facilities Safe
Fire Extinguisher Company of Louisiana, Inc. cares about protecting people and property at your business. We're the name to call for annual maintenance, mounting and facilities inspections, ensuring all your bases are covered should a fire break out. Call us today at 504-367-6442 to schedule service!