Fire Suppression Inspectors in Harvey, LA
Kitchen fire suppression systems are vital to the safety of restaurants, commercial kitchens and all other food establishments. Fire Extinguisher Company of Louisiana, Inc. is the name to call for fire suppression inspections in the Harvey, LA area. We have the experience and insight to keep your system adequately maintained, ensuring the safety of your business and compliance with all relevant codes.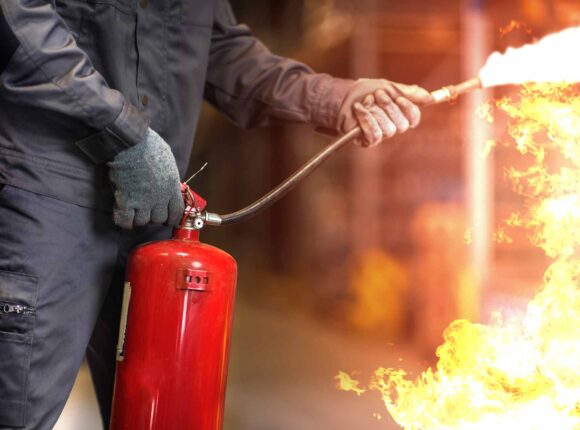 Hood Suppression System Inspections
Kitchen hood suppression systems require inspection every 6-months according to NFPA 96. We're the team you can trust for your bi-annual checkup, making sure your system performs as it should, replacing faulty parts and making necessary changes to ensure appropriate deployment in the event of a fire. Regular inspections include, but aren't limited to:
Inspecting nozzles for build-up and replacing when necessary.
Ensuring no blockage in extinguishing lines.
Checking pressure gauges.
Ensuring fans are in appropriate operating condition.
Testing that gas and electrical components shut off upon activation.
Filing certification with local authorities and completing all relevant inspection reports.
Suppression System Certification
Once we've completed our comprehensive check of your kitchen fire suppression system, we'll supply the appropriate hang tags to verify that everything's up to code. You'll have peace of mind that when building inspectors or fire marshals come through, you'll pass any inspection with flying colors.
Service and Maintenance Recommendations
As the leading fire suppression company in Harvey, LA, we use decades of insight and industry experience to suggest affordable, effective solutions if we find a problem with your fire suppression system. We take our time to recommend the right approach to any repairs or maintenance, restoring function and integrity to your system and protecting people and property at your commercial kitchen.
Never Leave Your Suppression System in Question
Fire Extinguisher Company of Louisiana, Inc. keeps your commercial kitchen safe and compliant with comprehensive inspections and service consultations. Schedule your next hood fire suppression system inspection by calling us today at 504-367-6442.